In the past several years, we have observed a paradigm shift in a way the world populace is carrying out cash transactions securely and digitally utilizing modern-day technologies like biometrics, QR code scanning, etc.
With fingerprint & IRIS recognition methods becoming more commonplace in the payment sector, the Indian consumers have also started making digital cashless transactions via Aadhaar – a unique biometric individual identifier, by verifying their identity via biometric authentication without need of carrying plastic cards.
Also, with 'Digital India' initiative driving the nation to adopt the cashless payment system for quick and efficient electronic fund transfer, the overall cash transactions proportion has slashed from 78% in 2015 to 68% in 2017 in the total consumer outlay.
---
The Digital Shift
To be in tandem with the current times and bring digital transformation in the Indian payment industry, GOI has launched Aadhaar-enabled Payment System (AePS) to build a digitally empowered "Paperless & Cashless" economy.
There are numerous digital payment methods like mobile wallets, digital payment Apps like BHIM, internet banking, biometric-enabled Point-of-Sale terminals, UPI, and more in India. But in July 2019, as per NCPI, AePS exceeded 220 Mn transactions (estimating 96.85 billion rupees) across the country with consumers performing cash withdrawal, deposit, balance inquiry, etc. by providing only their Aadhaar No. and biometric fingerprint.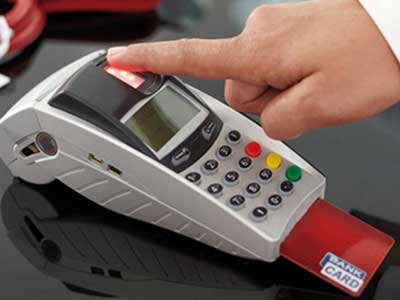 The digital economy and AePS delivers the 4As' model for bringing financial inclusion to the rural India that includes:
Authentication of the consumer
Availability of the cashless services
Accessibility through AePS channel
Affordability as the service is free of cost to the consumers
Furthermore, to promote digital payments and establish a strong transaction trailing mechanism, GOI recently announced 2% TDS application on cash withdrawal over Rs. 1 Crore.
---
How the New Age Biometric Technology is Powering the Indian Payment Industry?
In 2017, cyber-attacks caused an economic loss of over $500,000 to the Indian businesses, As per the 2018 CISCO reports. Hence, the digital payments players started embracing the next-generation biometric technology for identifying consumers to curb fraudulent financial activities.
The continual need for efficient, secure and instant payment system encouraged the Indian Government to bring Aadhaar authentication in the payment & banking sector. Aadhaar-enabled biometric technology is a transparent and efficient payment solution that redefines consumer experience and transforms the traditional 'wired' banking process for B2B payments like large amount trade settlements.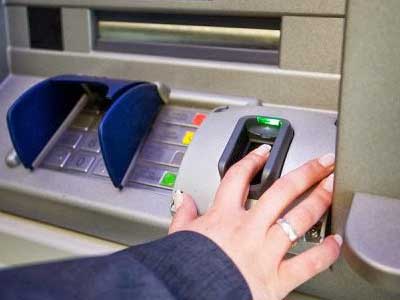 However, an individual's fingerprint acts as a key not only for the banking institutes with biometric MicroATM / POS terminals entering the payment world of retail outlets, SHGs, POs and various Aadhaar-based government social welfare schemes like PDS, DBT to verify beneficiaries before disbursing the benefits to them.
Moreover, Biometrics, QR-code technology, and e-wallets have secured the Indian payment system with around 128 Indian banks being linked to UPI. In addition to AePS, the Aadhaar Pay App and Aadhaar Payment Bridge also eliminates multiple layers of friction that consumers and merchants go through by enabling efficient on-the-go payment services via biometric authentication.
---
The Cited Advantages of Biometric-based Payment System
Brings transparency and efficiency in payment system
Enhanced security for the consumers
The consumers need not to carry cash or plastic cards
Speeds up the payment process with more convenience
Instant & seamless payment solution
Easy and hassle-free payment process
Greater traceability for dispute or fraud resolution
Online banking made safer with fingerprint & IRIS authentication systems