Biometric authentication is becoming the most trusted and secure option in identification and attendance tracking for enterprises. Thus, the value of working with biometric manufacturers is increasing more than ever. Because not all biometric devices are made equally, selecting the right manufacturer is essential to ensuring the highest organizational security. In this article, we'll look at the elements you should take into account while choosing a manufacturer of biometric devices.
---
Are you working with the right biometric manufacturer? Check now
Whether you're searching for a new biometric manufacturing partner or assessing the ones you already have, we hope this article finds you well. This blog focuses on the essential services a biometric manufacturer ought to give to meet all of your present and future needs.
---
Analysis Security Options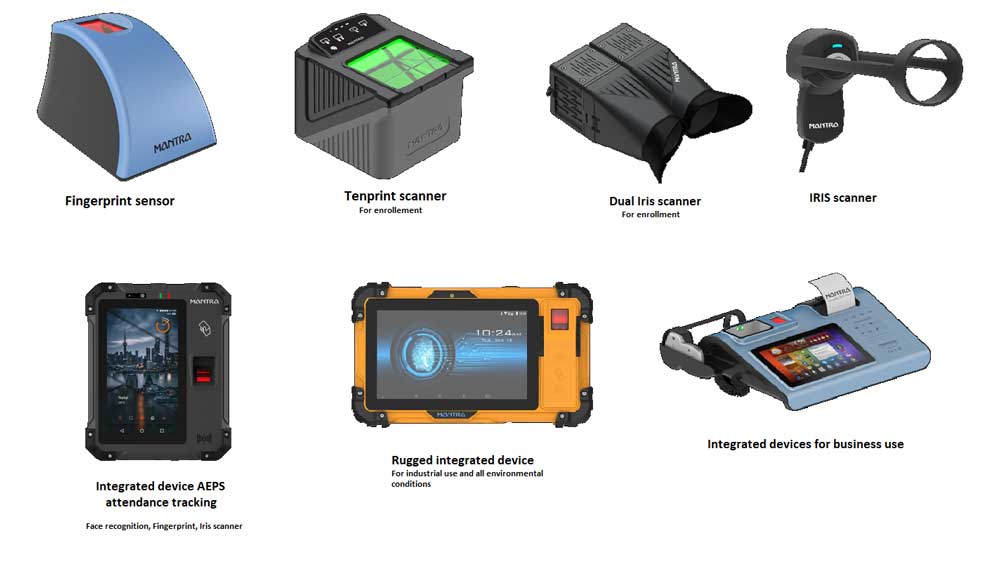 Enterprise security can be a complex process that calls for a variety of protocols and security authentication techniques. Businesses comprise different departments and levels of security requirements that necessitate the use of multiple authentication modalities. Because of this, biometric equipment manufacturers ought to provide a variety of identification technologies, such as iris, face, and fingerprint recognition. Sometimes biometrics devices are prone to get hacked by falsified biometric inputs and therefore to prevent such instances, biometric manufacturers offer anti-spoofing technology as a critical component for biometric authentication. This can be achieved through liveness detection and by making the device tamper proof.
Biometric devices come as standalone devices that can be connected to your host system, and there are integrated devices for access control and attendance. Both kinds of gadgets might be necessary for a larger business. Check your biometric device manufacturer's product line to ensure that they offer this range of devices.
---
Experience in the industry
The biometric manufacturer's industry experience will reveal the level of competence and extensive knowledge they have accumulated over the years. A manufacturer with sufficient understanding will be able to give you the best products because biometric technology is always evolving according to feedback from end users in various industries.
Additionally, governments around the globe are employing manufacturers in their various projects for citizen authentication. The greatest degree of quality standards, ruggedness, and security compliance must be reached for such projects; the best option is a manufacturer with experience managing such projects. Such government initiatives include border security measures, airport access controls, and citizen identification programs like India's Aadhaar.
---
Compliances offer
For biometric devices used in various applications, different compliances are necessary. Therefore, be sure your manufacturer has a selection of compliance options that will meet all of your demands. The popular compliances that you might require are as follows:
FBI certification: It guarantees the dependability, accuracy, and compatibility of biometric equipment. The devices are put through a thorough testing process before being certified to make sure they can interface with the FBI's biometric databases and meet certain technical specifications. Devices with an FBI certification are reliable when used for identity verification and security purposes.
ISO Certifications: For biometric technology, there are ISO standards like ISO 19794-2 and ISO 19794-4. The Finger Minutiae Data standard, ISO 19794-2, describes the format and data elements necessary for the sharing of fingerprint-related biometric data. It describes a standard format for gathering and distributing minute data in particular. For the sharing of biometric information relating to fingerprint pictures, ISO 19794-4 specifies the format and data elements needed. It describes a standard format for taking and sending clear photographs of fingerprints in grayscale or color.
FIDO: Fast IDentity Online alliance, a consortium of over 250 technology companies, developed the standard to address the growing threat of cyber attacks and identity theft. A rising number of websites, online services, and gadgets, such as Google, Microsoft, Facebook, and many others, support FIDO.
ANSI certification: American National Standards Institute) certification in biometric authentication refers to the certification process that verifies that a biometric authentication system or product meets the standards set by ANSI for accuracy, security, and interoperability.
WHQL certification: For hardware manufacturers, "Windows Hardware Quality Labs" certification is crucial since it verifies that their devices are compatible with Windows and will function properly with the operating system. Additionally, it gives consumers the peace of mind that the hardware and drivers they are utilizing have been thoroughly tested and satisfy Microsoft's quality requirements.
Safety compliance: It's to make sure that safety is considered during the design and production of these devices. It lays out specifications for safety measures against electrical shock, fire, and other potential risks during the operation.
---
R&D facility for Customization
An effective R&D team that can design and develop hardware and SDKs is essential to develop a flexible biometric solution.
R&D for custom hardware device development:
Larger-scale biometric solutions require the development of native devices to meet all the needs. The development of native biometric devices for particular applications is crucial to solution design. Strong R&D-developed native hardware is reliable and flexible to various business requirements. Customization will be beneficial for projects with higher volumes to meet all needs for solution development.
SDK & Software support:
While choosing a biometric manufacturer, look for an R&D facility that produces suitable software and SDK. The incorporation of a software development kit (SDK) is essential for native device development because it gives programmers the resources and tools they need to build applications that leverage biometric capabilities. Because different biometric devices may have different APIs and capabilities, this integration can be challenging. But, a well-designed SDK can make it easier by giving developers a standardized and unified interface.
For your next biometric project, a manufacturer who gives SDK support and has considerable expertise in managing various projects is more reliable.
---
Product Service & Support
The responsibility of the manufacturer doesn't end with product delivery. The product should come with thorough lifetime servicing and support from the manufacturer. 24x7 customer support, on-site assistance, and regular software updates are important factors to consider.
---
Conclusion:
The best manufacturer of biometric devices is essential to enhancing the security of your company. By considering the aforementioned factors, you may select a manufacturer that offers high-quality, suitable, and interoperable biometric devices that satisfy your security requirements. Note that your security system is only as powerful as its weakest link and that your security posture can be significantly changed by choosing the correct biometric device manufacturer.