Fingerprint time attendance is the popular biometric time attendance system used by many companies, governments, and schools. The surge in HR and office administration digitalization has influenced even small SMEs and startups to adopt biometric time-attendance systems, replacing manual methods. This is not just because biometrics are more accurate than manual methods but also cost-effective and have a fast return on investment.
---
Some quick stats on the fingerprint time attendance system:
According to ResearchAndMarket.com, the global time attendance software market was valued at $2.45 billion in 2021, growing at a CAGR of 8.50% during 2022–2027 to reach US$ 4.16 billion by 2027.
Fingerprint time attendance tops among the time attendance authentication modalities.
Growing requirements for tracking employee efficiency and productivity are driving the adoption of fingerprints in attendance tracking.
Extensive fingerprint time attendance systems adoption in law enforcement and government offices has increased the demand for sensors and attendance software.
---
What is a Fingerprint Time Attendance System?
How does it work?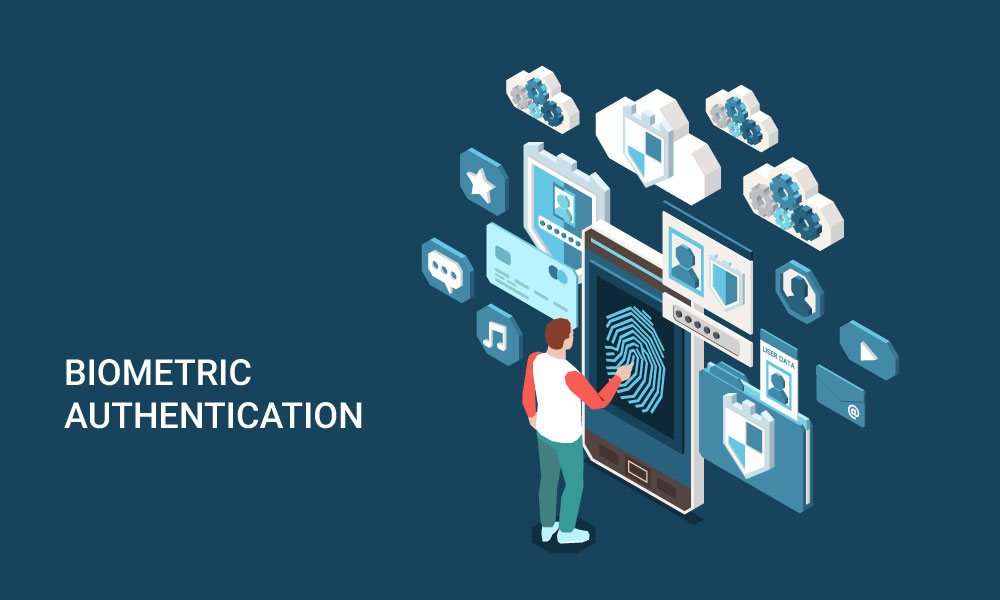 A biometric time attendance system is a computerized system that uses biometrics to record the time and attendance of employees. The fingerprint-based technology examines the employee's fingerprints to validate their identification with the database and confirm their presence at the office. The system also keeps a record of the time and productivity of employees for calculating payroll and management reports.
The system works in the order of; employees entering their fingerprints and the system comparing them to the stored fingerprints in its database. If the sample matches with the database, the employee is allowed to clock in for work or clock out.
---
Fingerprint time attendance terminal
Fingerprint time attendance terminals are installed at the office's entrances and exits to scan employees' fingerprints before they enter/exit. These terminals come in several varieties and can be mounted on doors, walls, gates, obstacles, and portable terminals. Terminals also provide visitor management, leave management, segregated access control, multimodal biometric authentication, and customized access control for special events, besides employee authentication.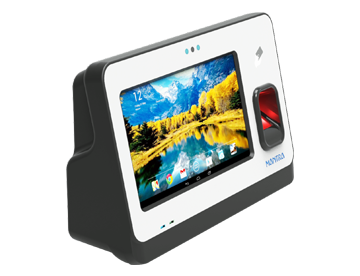 ---
How can the fingerprint time attendance system help your organization?
The biometric clock-in system is an excellent way for your company to ensure that employees are on time. It eliminates the need to send someone out every morning or afternoon to check if an employee has arrived at work. This can save both time and money.
The best thing about fingerprint time attendance is that it is simple to use and does not require any specific knowledge or training from your employees. When they arrive at work, they must produce their thumb impression on the biometric time attendance terminal. At the organization itself, upgrade to automation of HR processes without necessitating any special training for HR professionals.
The main benefit of using this kind of system is that it helps ensure employee accountability. If your company must provide everyone arrives on time for their shift, biometric time attendance can make this possible.
Also read: Why are Large Enterprises Adopting Biometrics Attendance System?
---
Benefits of Fingerprint Time Attendance Systems
1. Accuracy: For transparent HR operations, accurate and up-to-date information is essential. The fingerprint-based time attendance system marks attendance without the risk of human error. The accurate attendance tracking of employees benefits the company in keeping the labor laws and helps take a clear stand on any legal activities.
2. Reduce the risk of buddy punching: A biometric time attendance system can help reduce the risk of employee time theft and buddy punching by providing a reliable source of information about employees. That means attendance will only be recorded if the employee is physically present in front of the system.
3. Reduce the risk of employee malpractice: In case of malpractice inside the organization, the system can easily detect who was inside the biometric time attendance system; they cannot do so without being detected by the biometric time-tracking system.
4. No more time theft: The technology monitors who are present at the office and how much time they spend working, making it impossible to fake their presence. It eliminates the potential of false claims of presence or productivity. It can also produce payroll and management reports based on actual attendance.
5. Easy authentication across distributed locations: When employees are spread across multiple locations and time zones, attendance tracking becomes more complicated. They could be either on-site or working from home. Employees can clock in and out at any time and location using biometric terminals, allowing for remote authentication. Furthermore, biometric authentication facilitates and secures new employee onboarding.
6. Seamless shift changing: Fingerprint attendance tracking systems can help with shift changes without requiring a lot of manual labor. Fingerprint sensors can handle the fast authentication and high throughput requirements during the shift change.
7. Time and money:Time is money; either way, biometrics saves time with its fast authentication, even for high-throughput authentication solutions.
Also read: Biometric-based Time Attendance System Implementation Cost.
---
Conclusion:
Biometric clocks can help your company save time and money. Employees can clock in and exit quickly, decreasing the requirement for time-keeping or record-keeping staff. Biometric clocks provide the added benefit of recognizing repeat offenders who may not be following rules or policies correctly. The fingerprint time attendance system is comprehensive and can be used in several applications. For more knowledge about different biometric attendance terminals, please visit our website: click here.