We can see CCTV cameras in almost every retail store in the town. Nearly all the cameras we see now are part of security systems that help store managers monitor the store. But in recent years, video analytics has revolutionized the system to reach capabilities beyond monitoring and security. Big tech and retail companies like Amazon stepped into the retail store business with video analytics that actually helped them to install keeperless stores.
Now, technological advancements have helped retailers embed their existing CCTV with video analytics for more than just security purposes. That is truly motivating retailers to use such cutting-edge technologies. These scenarios have enhanced its market size, which is likely to grow in the coming years. The statistics are as follows:
---
Factors that are driving the market for video analytics
Development of smart cities worldwide.
Increased focus of government agencies on public safety.
The emergence of edge technology.
Need to keep hygiene in public areas.
To fight the treats like advanced hacking methods, pandemics, and hygiene.
---
Video Analytics: How does it differ from CCTV?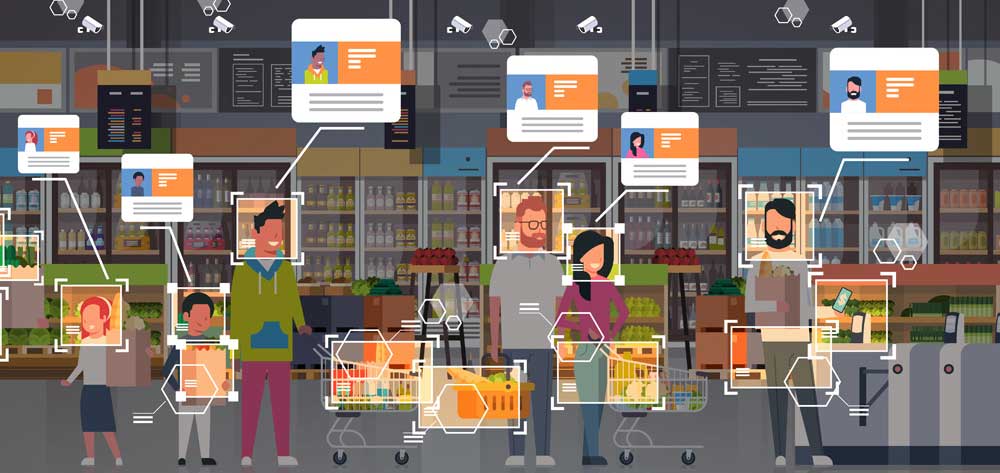 Basically, both are identical, but there is a significant variation in algorithm capabilities. Video analytics can detect, understand, and analyze certain factors for decision-making from videos. Video analytics monitors individuals and products they purchased for analysis.
The technology is known for its real-time and post-event recorded video analysis for identification, object detection, counting, hazard detection, and geofencing. Moreover, it can analyze a large amount of data from multiple cameras.
---
How can video analytics help retailers?
Data is critical for retailers to improve, modify, plan, market, and secure their businesses. Understanding customer behaviour and using it for efficient marketing and business development programs are ideal video analytics features. There is a lot that this technology can offer to retailers that we discuss here.
Also read: Video Analytics Becoming the Eyes of Industry 4.0
---
Know your customers more deeply

Customer behaviour is the focal point of every business, most moving products, what products they prefer, which brands they like the most, details regarding seasonal products, and customer visit details. Video analytics can identify regular customers, their preferences, and the frequency of their visits. This data about each customer helps enhance customer experience, know the business opportunity in the locality, and business development planning.
---
Advanced planning
A variety of data acquired from the system can be used for predictive analysis that helps in stockpiling, inventory management, employee analysis, ensuring timely service on online and offline businesses, etc. The video analytics cameras can closely monitor the movement of products and give alerts to employees for new stockpiling when it is about to finish. Those who run retail chains can evaluate customer behaviour from different shops and understand how to focus on each shop.
It helps to identify hotspots in the store where people gather usually and where there is a need for expansion. And the reverse too, where the space is exploited.
---
Targeted marketing
It is the new trend in the retail sector, approaching customers directly through emails, messages, and calls. Video analytics helps with the data on personal preferences by monitoring them when they are in the shop, their purchases, emotional changes when they reach a section, and the time they spend in various product sections.
---
Take the best out of the employees.
Duty shifting often happens in stores, so sometimes it's hard to know who is best at what, and it is again hard to evaluate it by a human. But video analytics can do it quickly and precisely, which helps managers assign jobs to employees. That will make both employees and managers happy.
---
Offer better hospitality
Each customer is different. Some people may be happy, but some others find difficulties, emotional or age-related issues while shopping. Video analytics' emotional reading capacity can spot people in distress and alert employees to provide assistance. It is conducive for restaurants to find any difficulties while eating or directly take feedback on food from customers' faces.
Also read: 4 Compelling Use Cases of Facial Recognition API
---
What's next?
Video analytics is a growing technology, and with the IoT and cloud capabilities, it will soon reach even small vendors at a low price. Emotion detection has to go further to become a robust technology, but it's now trustworthy for retail businesses. Eventually, it could lead to more keeperless stores from different companies.