How does biometrics impact the banking and financial service industry?
Biometric technology tends to plays a significant role in strengthening the banking & financial service industry's security infrastructure. Today, biometric devices are employed substantially for consumer verification at many banks, retail stores, & financial institutes globally.
As the state-of-the-art biometric scanners precisely verifies the identity of a customer/client based on uncommon traits, like IRIS, facial, fingerprint, & palm-vein patterns; it acts as a robust identity verification tool for banks to assist them in securing online payments, individual client banking profiles, branch banking, ATM transactions, & much more.
---
The current challenges in the BFSI sector
Today, the BFSI industry is facing a myriad of problems related to identity of an individual. As per the Statista's 2019 reports, the financial year-2019 observed a large number of banking fraud cases across India with 6,800 notified incidences.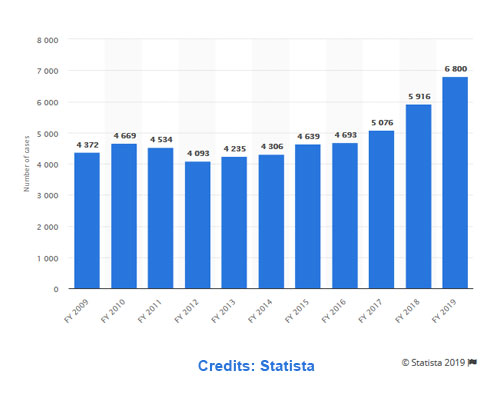 The emerging problems faced by BFSI companies are:
Rising risk of identity theft
Identity cloning & banking fraud
Data security
Customer on-boarding (KYC)
Privacy protection
Inaccurate customer verification/authentication
Internal identity-based threats to organizations
---
How biometrics can solve identity-based barriers
As the digital age expands, providing reliable, secure, and friction-free user/customer experience becomes essential for banks &several other financing establishments. To address the identity-based barriers and the alarming security concerns, the cutting-edge biometric sensor devices deliver a reliable means to account owners to avail the banking facilities.
Some of the prevalent solutions imparted by the next-generation biometric technology to subdue the emerging identity-based challenges are:
---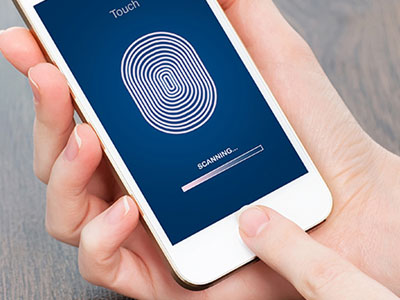 1. Enhanced customer experience
In contrast to necessity of recalling passwords/PINs, banking channels are now rendering customers the ease of availing secure financial services by simply verifying the identity utilizing physical traits like eyes, fingerprints, facial features & contours, etc. Consequently, biometrics not only offers advanced security to consumers but also enables them with a transparent consumer experience.
As per the study, 81% of Indian respondents perceive biometrics as faster, and 84% regard it as a way easier authentication approach for payments relative to alphanumeric passwords.
---
2. Banking with ease
The new-generation biometric technology extend rapid & convenient fintech services to account holders while making payments, carrying out bank transactions, mobile/online banking, and likewise. In India, the enactment of Aadhaar-based KYC for opening new accounts or to carry out mobile banking has surged the utilization of biometrics by fintech organizations and banks, influencing 7 in 10Indian BFSI organizations to actively deploy it in their firms.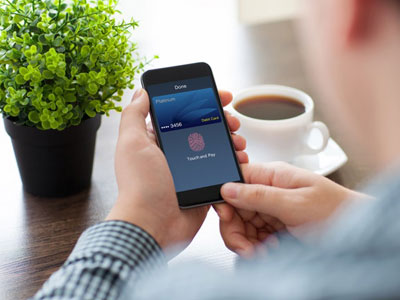 ---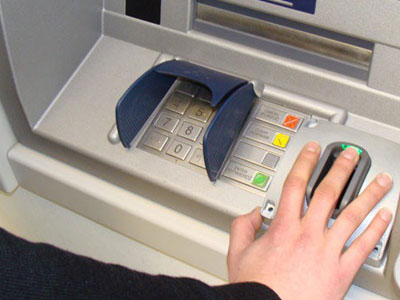 3. Advanced security
As per the Consumer Payment Insights Survey 2018, around 16% of customers over the world have become victims of payment fraud during the last four years. Thus, biometrics has been leveraged to stimulate security in branch banking, POS banking, ATM banking, internet/online banking, and even telephone banking (voice/speech authentication).
---
4. Concrete audit trails
Besides offering extensive merits to the consumers, the cutting-edge biometric technology further aids the banking systems to efficiently and precisely carry out audit trails of transactions. Maintaining a solid audit log of each and every transaction protects both the consumers and banking institutes from data leakage resulting in huge losses.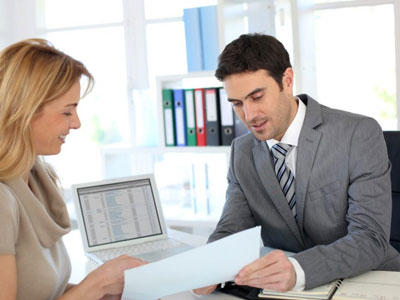 ---
Biometrics in the Indian banking industry
The developing nations like India and China are bolstering the expansion of biometrics in BFSI segment. As per TechSci Research, two Indian banks namely IDFC and SBI, with an aim to encourage a cashless economy in the nation, became first to introduce biometric sensors in the industry for reliable transfer of payment employing smartphones.
Some of the banks in India making efficient usage of the state-of-the-art biometric technology are:
HDFC Bank
Canara Bank
Axis Bank
DCB Bank
ICICI Bank
Federal Bank
Moreover, to propel financial inclusion in India, YES BANK has collaborated with Govt. of Maharashtra to assist individuals access their funds from respective accounts by making utilization of biometric identification/authentication processes. It is planning also to implement conversational banking utilizing speech authentication/voice biometrics coupled with IoT, in the next 3 years.
Do you think that the groundbreaking biometric technology helps reshaping the BFSI industry by creating a reliable banking environment?