Biometric technology transforming the education sector
Biometrics is hitting the big change in the education sector worldwide as cutting-edge technology has found its way into various applications in the field of industry.
Mid-Day Meal Distribution
Scholarship Fund Distribution
Students and Teachers Attendance
---
Mid-Day Meal Distribution
Mid-day meal distribution in schools improves the nutritional level of schoolchildren and enhances students' attendance as well as enrollment rates in interior areas.
Monitoring the mid-day meal distribution process is not a child's play, and it faces myriad challenges like eligible children remain devoid of mid-day meals, forgery in food grains, etc. Thus, a robust identity-based monitoring system becomes imperative to ensure that eligible schoolchildren receive proper nutrition and bring transparency in the process. In an effort to provide nutritious mid-day meal to all the eligible school children, the Govt. has already started using new-gen biometric technology for the efficient implementation of the mid-day meal scheme.
Biometrics also assists the school authorities and government in many ways including:
Improved nutritional status of students
Brings transparency & efficiency in the process
Sets accountability of school authorities/caterers
Efficient monitoring of mid-day meal distribution
Increased enrollment & attendance rates in interior areas
Improved performance of students receiving a nutritious meal
An accurate and easy meal auditing process
Helps in timely replenishment of food supplies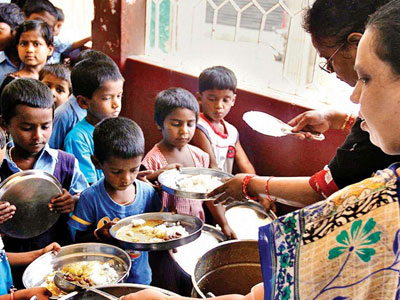 ---
Scholarship Fund Distribution
Biometric technology helps in streamlining the scholarship fund distribution, making it a more secure, accountable, and transparent process.
Education and scholarship programs are very important for any government to encourage and ensure education for all citizens. However, for fair disbursement of scholarship funds and to prevent malpractices in the distribution process, eligible beneficiaries must be identified accurately. Thus, the central & state government envisaged state-of-the-art biometric technology, which ensures righteous and timely disbursal of scholarship funds to the authorized beneficiaries only.
The introduction of the Aadhaar-based biometric system has simplified the scholarship fund distribution process, enabling genuine beneficiaries to avail the scholarship scheme benefits in a seamless, efficient, and transparent manner, offering several benefits such as:
Avoid duplication in processing
Ensure timely disbursement of scholarships to students
Improved transparency in monitoring the fund's distribution process
Faster disposal of scholarship funds without any leakages
Reduced infrastructure for identification of beneficiaries
Simplified, hassle-free, and time-saving process of availing benefits for students
Helps scholarship beneficiaries get grants directly into their accounts
Ensuring accountability of beneficiaries to restrict fake individuals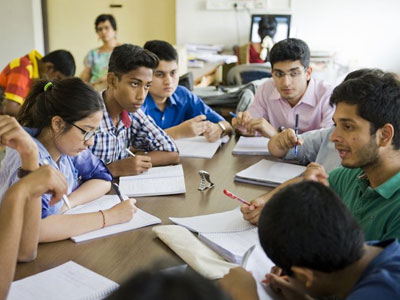 ---
Students-Teacher's Attendance
Biometric attendance systems are more accurate, faster, and convenient besides being more effective than the conventional system.
In an era of technological sophistication, modern school is looking for innovative and latest attendance solution that ensures minimum human effort and higher accuracy. Thus, different educational institutes are deploying biometric attendance systems globally, not only to track & monitor students, as well as teacher's attendance.
Moreover, many countries across the globe have started embracing the face recognition system to mark the attendance of students by recognizing their facial features to verify the presence/absence. Face biometrics is one of the fastest, accurate, and reliable individual biometric identification modalities.
Consequently, to ameliorate flaws in the traditional/manual attendance system, several state/central government have started implementing biometric attendance monitoring system in government-aided schools/universities along with some privately-owned educational institutes, to achieve the under listed benefits:
Real-time and hassle-free attendance tracking & monitoring
Enhances the punctuality of students and teachers both
Eliminates duplicate data entry & errors in recording attendance
Assist in teaching faculties' payroll management
Provides a convenient, quick, and easy way to check-in/out
Cut down the time to record attendance
Helps in bringing down student's dropout rate
Speed up data verification which in turn enhances efficiency
Increases security and protects the database from being compromised