Canteen Management System appears as a breather for enterprises as it leverages the process of managing meal for employees by deploying advanced biometric machines & software. Generally, canteen runs on a contract basis to offer meals at low-price for its users.
The manual canteen management system used to implement a coupon system for availing food or meal. However, the traditional management system was quite tedious as it involves the process of printing coupons, distributing them to the users or guest visitors & managing the record of each user. Introducing Biometric based canteen management system to subdue the complexities of canteen operations, offers a seamless solution to the canteen administration, contractor or staffing resource.
Instead of coupons, tokens can be provided to the user by using their fingerprint or iris to verify and authenticate him/her.
Why Canteen Management System is Crucial?
In the wake of the current scenario, canteen managers are looking for an error-free, reliable and speedy management system to assist in better canteen management operations. As a result, Biometric based canteen management system presents an all-in-one solution, preventing lengthy queues, tracking guest activities and offering access control solution.
The canteen management system can overcome the drawbacks of the conventional management system by taking away the administrative burden of cash collection and other billing procedures. Moreover, the system is designed to meet the customized needs of an organization for carrying out canteen management operations smoothly and in an effective manner.
The Modern-Day Canteen Management System
Traditionally, the canteen management system uses to adapt a manual and paper based processes leading to inaccuracy and mismanagement. On the other hand, Biometric-based canteen management system can be efficiently utilized for handling multiple canteen management operations like the billing process, keeping track of food consumption, order management including cashless payment management and more.
A canteen management staff can utilize Biometric fingerprint or iris recognition devices to verify an individual against his/her meal order. For instance, if employed by any organizations, then an employee can order and avail the meal services only after his/her fingerprint verification.
Subsequently, the system will subtract the meal amount from employees' salary. In the token-based system, once the order is ready, a token number will be displayed and an employee can avail the meal service in a hassle-free manner.
To that end, Biometrics is crucial for multiple sectors such as hospitals, enterprises, schools, hostels, and every food management industry to scale down the time-consuming administrative task, eliminate long-queues at the meal counter, manage error-free accounting and more.
What Keeps Canteen Management System at Supremacy?
User-friendly interface for accounting employees' payment details accurately
Automatically and precisely deducts the canteen charges of an employee from the salary
On the whole, improves productivity
Reduces or eliminates long employee queues at the meal counter
Reduces wastage of food
Improves the quality of service
Transparent canteen management system
Eases the operation of a data processing
Key Features of Canteen Management System
Furthermore, implementation of Biometrics for effectively carrying out the canteen management process include:-
Cash collection
Ordering a meal
Deduction of the meal amount from the salary as it can be linked directly to a payroll system
A streamlined billing process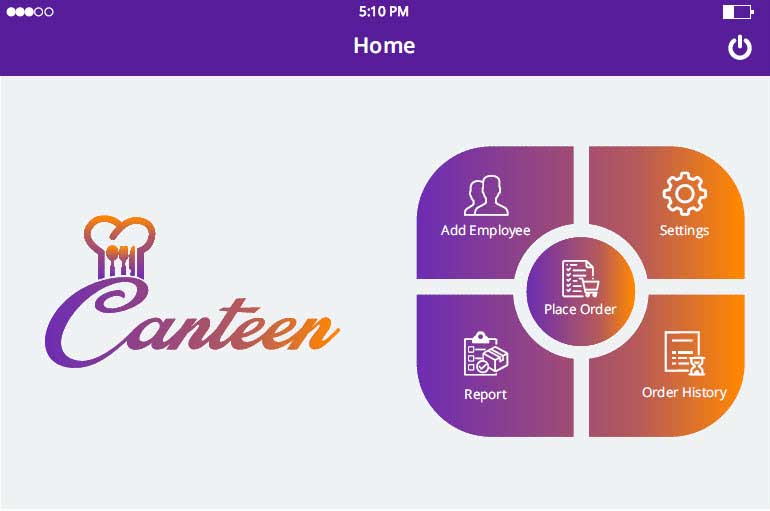 Basic Features
The biometric canteen management system aims at hassle-free dining experience.
Centralized data collection, accessible from a single or multiple locations.
Generates guest tokens for the visitors or guests for a supervised access to the canteen.
Displaying an everyday menu on the LCD terminal with the price.
Easy-to-use and simple to install biometric devices.
The biometric enabled canteen management system also verifies if the user is applicable to avail the canteen's meal.
Calculates employees' time and attendance by recording their punch-in/out details.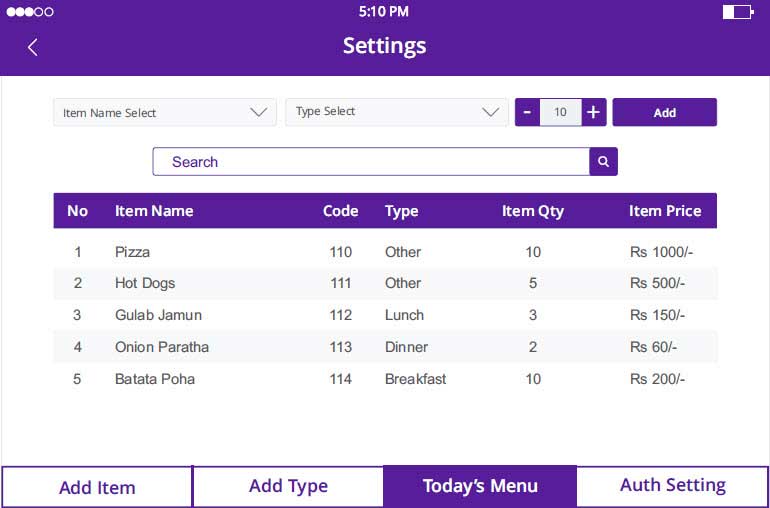 POS Features
All-in-one POS machine reduces man-hours of recording accurately and rapidly recording transactions
Multiple POS terminals in each and every Canteen
Selection of different menu item
POS terminal can instantly print the receipts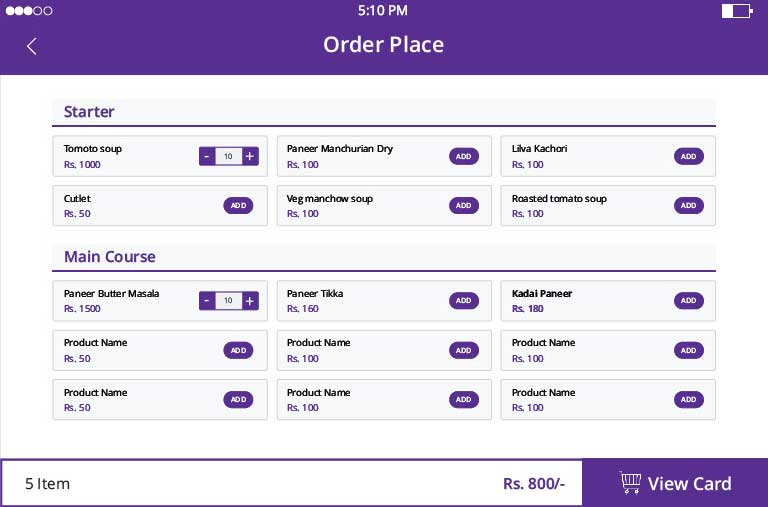 Reports
Offers a web-based time managing tools
Biometric devices are capable of providing customized reports
Provides the entire details of services or tokens issued to employees
The software generates reports on canteen meal charges and manages the payroll accordingly
Customized report generation
Report on a guest or visitor food usage