Solid Waste Management Introduction
Introduction
Solid Waste Management System focuses on upgrading the operational capability and reliability of the services. It is a well-defined process that helps to collect solid wastes from various premises such as commercial, residential, healthcare and sewage waste in a productive manner. Such management can be executed more efficiently through automation and tracking of waste collection and administration.
Integrating a fleet management system with the solid waste management provides end-to-end automation, monitoring of wastage and tracking of vehicles carrying the wastage. With the application of cutting-edge technologies like Global Positioning System, the process of accumulation and recycling of wastage becomes smoother and efficient. The idea of this technology is to yield standard for advancement, implementation, administration & maintenance and tracking of Solid Waste Collection System.
Objective
For building a Smart City, one requires a smart solution. The goal of executing this system is to present best-in-class functional abilities and automation to the operational techniques, assuring consistent delivery of the services. Implementing Fleet Management System and Solid Waste Management, as a citywide integrated platform for its varied set of wastage includes Optimizing route planning, alerts for unauthorized use and determining the safe condition of vehicles. The waste collection vehicles will be fitted with GPS devices, vehicle monitoring system and RFID readers.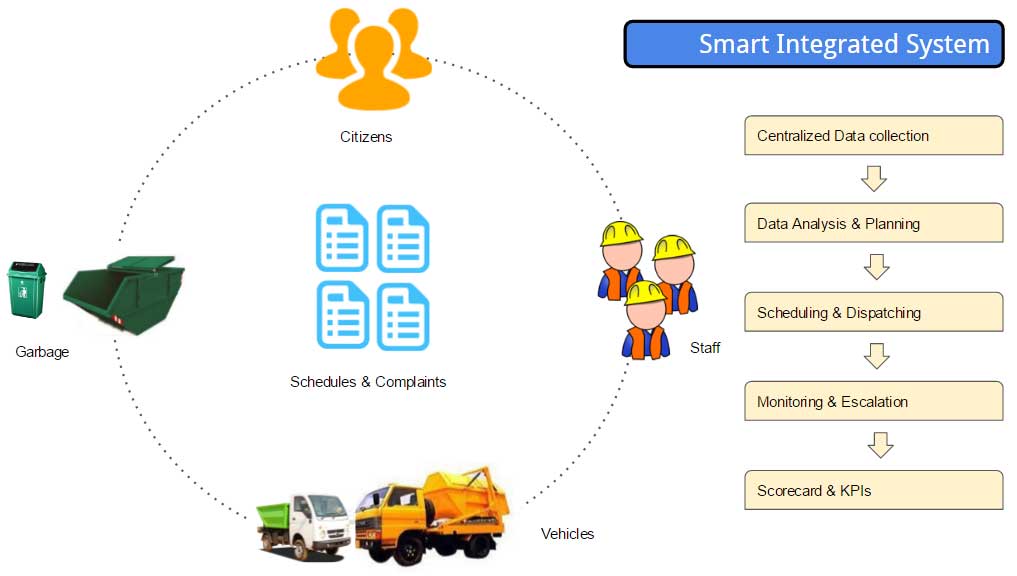 Scope of Work
To produce a GPS based vehicle tracking and management system using a GPS & GSM technology which tracks a location of the waste collecting vehicles and provides real-time data into a web-based application. A vehicle monitoring system, GPS and RFID together optimize the vehicle route and control the vehicle movement through Geo-fencing.
The System also assures that waste collection vehicles will accomplish their periodic trip of collecting wastage on-time from allotted areas. Our Smart Solution enhances the Solid Waste Management system, resulting in improvement of the quality of life and provides a clean and sustainable environment.
Mantra's Solid Waste Solution Offers:-
RFID Reader installations
All the waste collection vehicles will be installed with the RFID readers. RFID-based tracking emerges to be promising in relevant vehicle applications due to its low cost and reasonable accuracy in providing the geo-location to the system.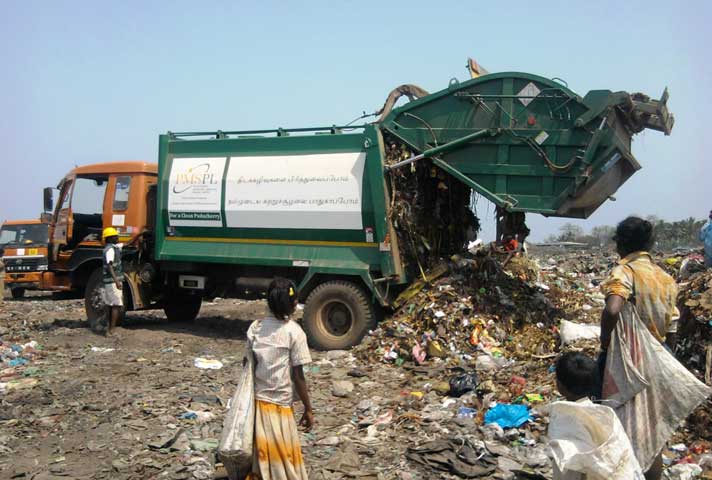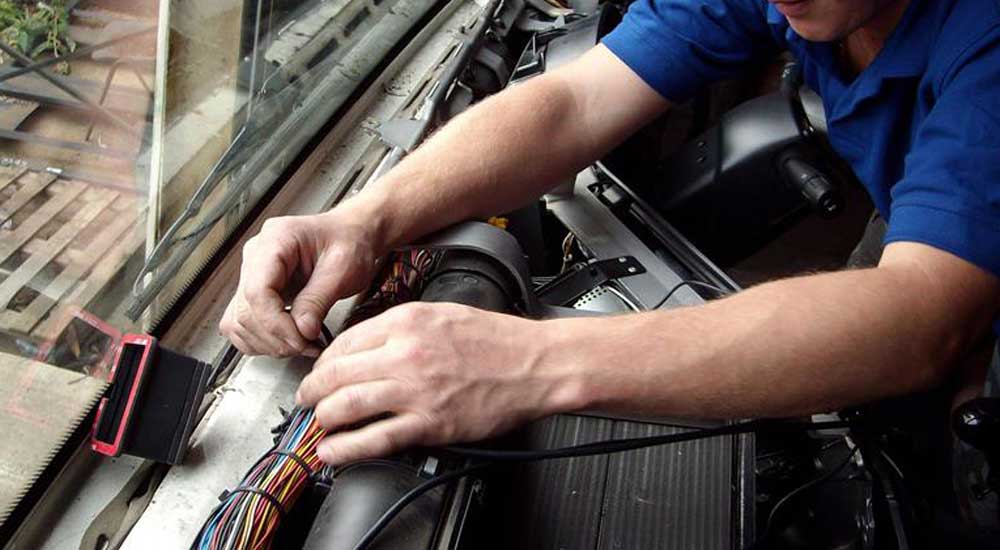 GPS Installation
All the machines and vehicles engaged in the process of wastage collection will be fitted with the high-grade GPS devices. GPS fleet vehicle tracking system can give information right from picking up the garbage, location of the vehicle carrying bins to the movement of those vehicles towards dumping sites.
GIS Data Capturing
A dedicated server system will track the location of the waste collection vehicles with the help of GPS devices. With this technology, the data obtained in a digital format eliminates possibilities of error and renders a more accurate product.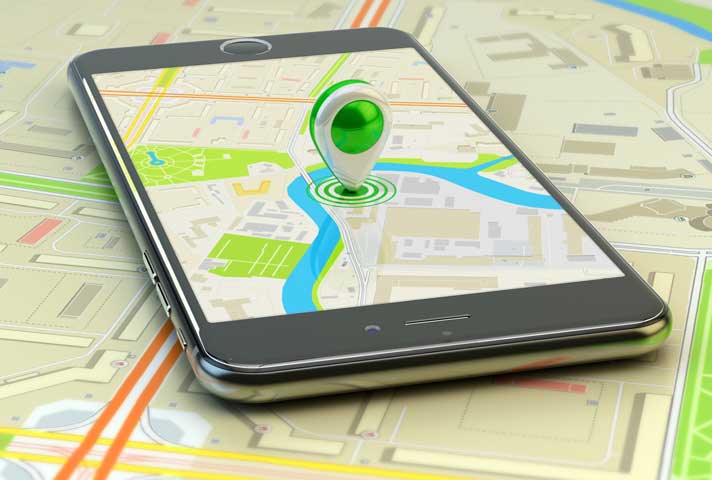 Vehicle Conditioning Monitoring System
Vehicle Conditioning System keeps the drivers and support personnel well-informed about any possible defects or emerging problems in the waste collecting vehicles. It depicts the status of the vehicle's equipment, engine diagnostics, fuel oil, brake fluid & water levels based upon which the assigned authority can take proactive measures to repair the defective piece of the equipment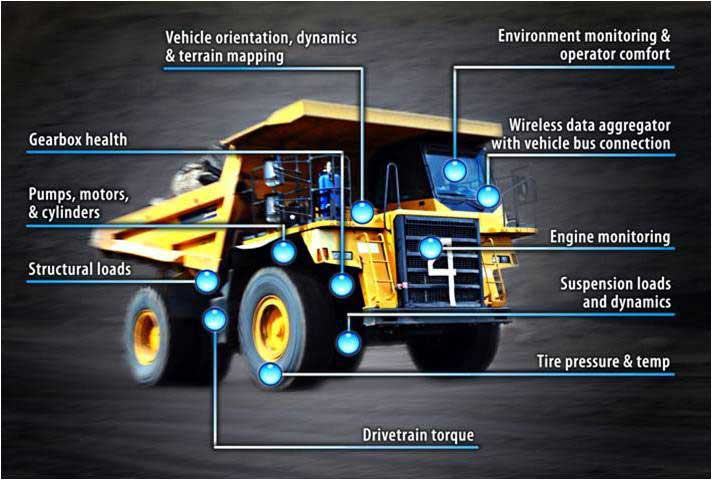 Web Interface
All the on-field activities of the Solid Waste Management System monitored are highly scalable and provides secure applications.

Vehicle Path View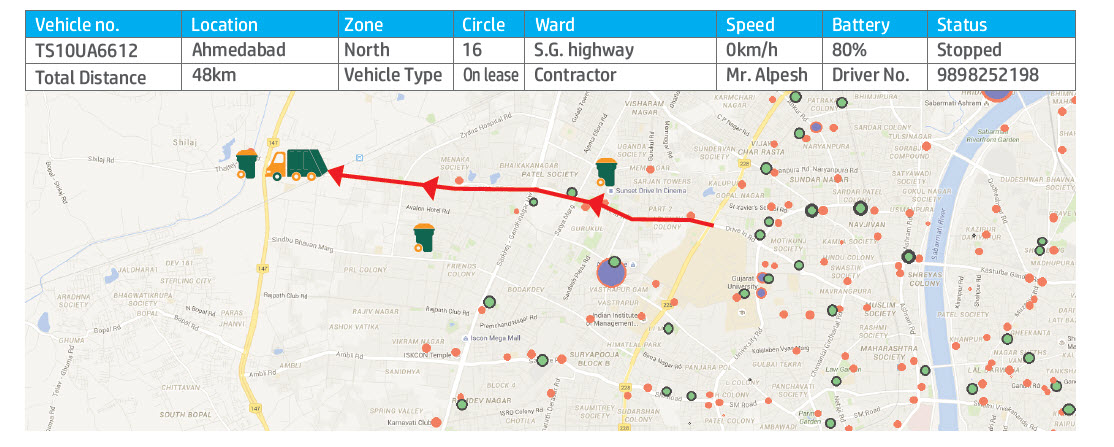 Vehicle Map View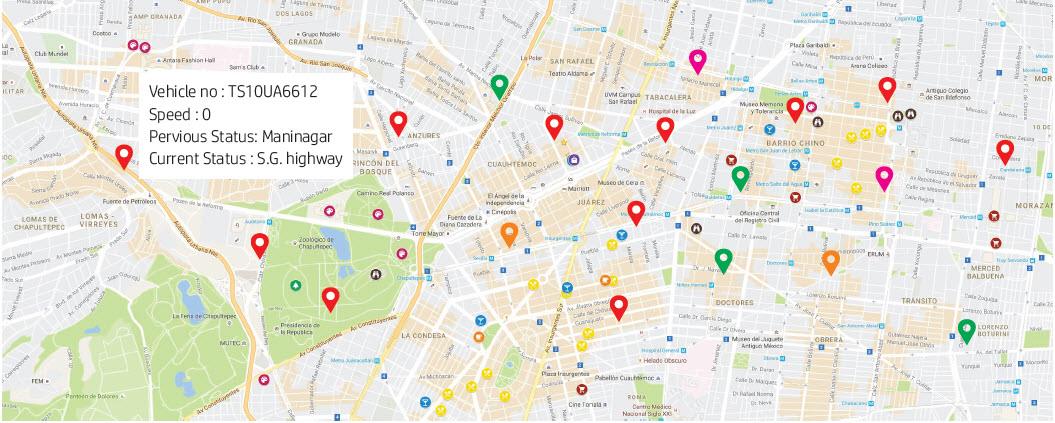 Features
Door-to-Door Waste Collection
Geo-Fencing that defines Vehicle's virtual Perimeter
Tracking, planning and management of Vehicles
Real-time tracking of Vehicles
Stoppage and Speed Violation
Active/In-active Vehicle Status
Vehicle and Manpower Productivity Improvement
Integration with Weigh-Bridge
Billing and Service Provider Management
Scalable from small Campus to Large Cities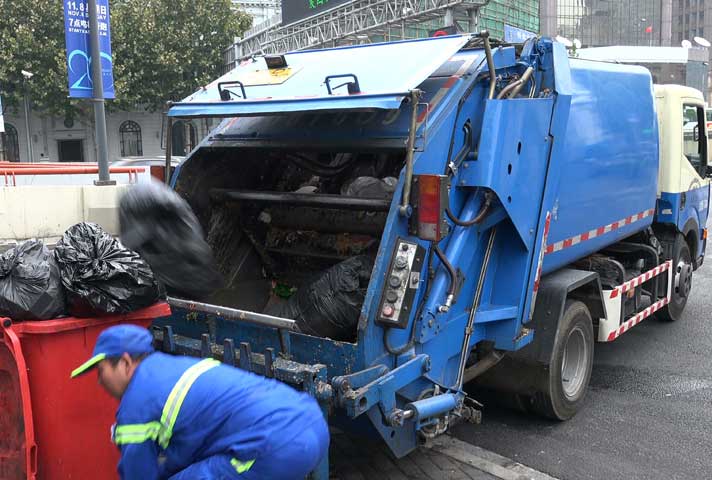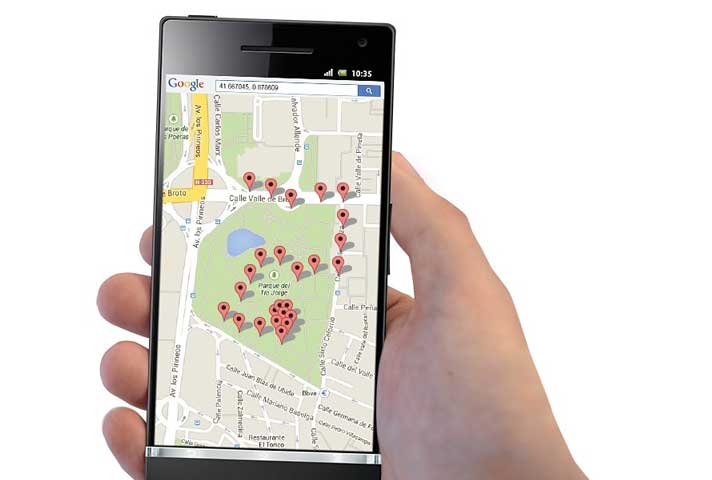 Highlights
Real-Time Vehicle Monitoring to improve per vehicle productivity & reduce non-compliance
Centralized command control center for waste collection and transportation
Efficient monitoring and management of waste bins
Availability of MIS for effective planning of resources, schedules & unforeseen events
Automated monitoring of transfer station, processing centers for daily garbage inwards – outward using weight bridge automation
Effective management of citizen's complaints
Benefits
In the Waste Management, it is critical that every vehicle and driver carrying the waste collection vehicle is on time and perform their job effectively. With a Solid Waste Management System, one will possess the ability to efficiently track and monitor the waste collection vehicles to make the waste management industry work as smoothly as possible.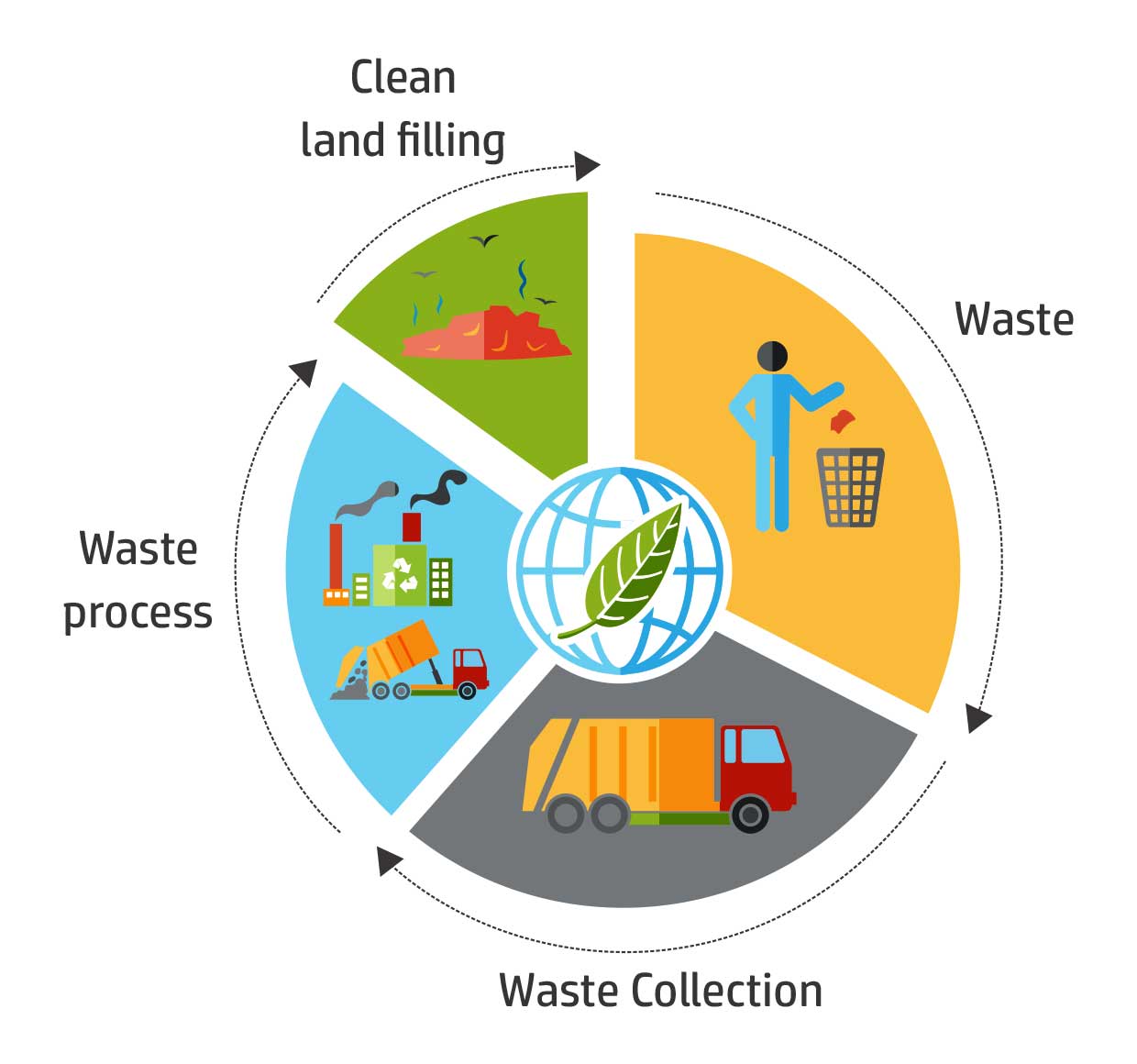 Here are few benefits that can be achieved using our Solid Waste Management System to save both the time and money:-
Proof of Facilities: As GPS devices will be fitted in the garbage collecting vehicles, you will be able to examine all the routes your driver is taking along with his stoppages on the way. Hence, there will be no longer any discrepancies on what your driver is telling you and what really happened.
Reduced Cost and Time: Route planning and management help in reducing the fuel costs along with decreasing the travel time between each pick-up locations. Our fleet management system interprets and renders the most efficient routes, minimizing the number of miles driven per day which will directly translate into fuel savings.
Our fleet management system integrated with the waste management system can help you utilize your resources effectively and helps in identifying key money-saving areas.
Tracking and Customized Reports: Real-time tracking will keep you updated about the vehicle locations and status report. System also provides Customized reports to fit the specific requirements as per the business needs.
Lowest Downtime: Our Integrated management system provides minimal downtime that will protect your data loss and improve the efficiency of operations.
Low Maintenance: Our Integrated Solid Waste Management System offers low maintenance as the GPS devices can function in all weather conditions and different working circumstances.
Support and Services: We have a dedicated and technical support team for providing continuous services.
Get Timely Alerts: GPS tracking system can send SMS or E-mail Alerts on various matters, for instance when the waste collecting vehicle goes out of the assigned zone. Furthermore, the system can send notifications in case of accidents or any other mishaps so that you can take necessary steps.
The System also Sends Alert Notifications in Following Events
In case of Vehicle Breakdown
Identification of Vehicle's Critical Condition
Need for Re-routing of the Vehicle
Many more Alerts can be generated as per the requirements