10 Unknown Application of Facial Recognition Technology
The technological landscape is transforming at a lightning pace, bringing innovations to life. With the novel advancements in technology and large-scale acceptance of biometrics, the utilization of cutting-edge facial recognition technology has become mainstream.
Many businesses, organizations, & enterprises are utilizing this technology for security reasons to make sure that only authorized individuals can gain access to specific physical locations, premises, facilities, or devices.
Moreover, we all are aware of the widespread proliferation of new-generation biometric-based face identification technology in mobile phones to unlock the device. But you will be astonished to know some of the surprising applications of facial recognition technology that you might be unaware of:
---
1. Marketing and Smart Advertising
Face recognition holds the potential to strengthen marketing strategies and make the advertising smarter and targeted by judging an individual's age & gender to run tailored Ads accordingly. In only a matter of time, facial recognition technology has become the future of advertising agencies.
Walmart, Google, Tesco, Facebook, and many other retail firms are turning towards the market-leading face detection & recognition technology for targeted digital advertising to record consumer's reactions. With this, the global FRT market is expected to reach US$6 Bn by the year 2021, which was nearly US$3 Bn in 2018-2019.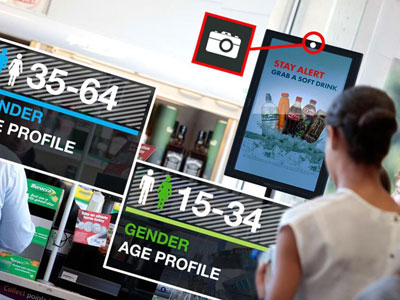 ---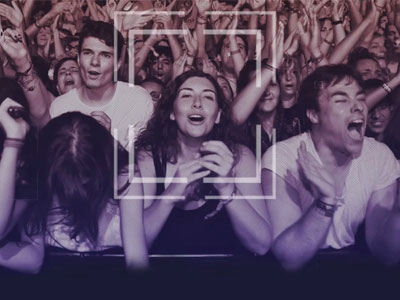 2. Entertainment and Sporting Events
In entertainment events like concerts, theatre, so on and sporting events, there has been a rising demand for the incorporation of facial recognition technology, mainly for security concerns due to increasing number of terror attacks; for counting the number of attendees, and even for recording their reactions like satisfied, happy, or unhappy. It is also utilized to detect VIP guests or famous personalities performing on the stage.
---
3. Unlock Automobiles
The new ranges of automobiles are now devised smartly with face recognition software, which replaces the key with the driver's face as a secure way of starting vehicles. Most car companies are embracing this innovative technology not only to provide access to authorized drivers to a car but also examine their degree of alertness or allow them to alter radio stations.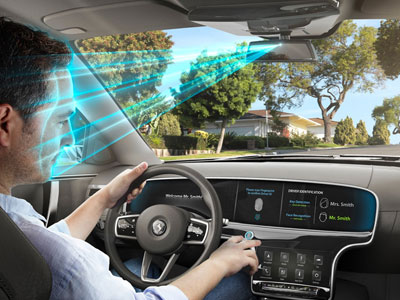 ---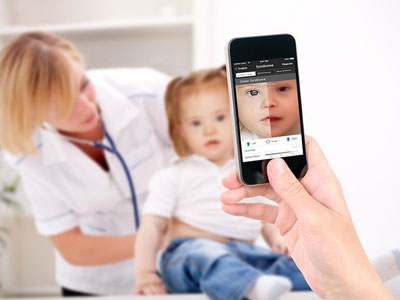 4. To Diagnosis Mental Health & Unusual Diseases
Face recognition can be utilized efficiently to identify an individual's mental health by capturing his/her expressions and judging the extent of stress, anxiety, or grief. Besides, this technology greatly enhances the world of healthcare by its ability to diagnose rare diseases or syndrome using certain facial features of patients.
For instance, the National Human Genome Research diagnosed an uncommon syndrome called DiGeorge syndrome utilizing face recognition tech that successfully helped in detecting the disease in more than 96% cases.
---
5. Assist the Blind in Understanding Emotions
A mouthwash brand named Listerine built an innovative facial recognition-based mobile app that assists blind people to perceive smiles. If someone around the blind person smiles, then his or her mobile phone will vibrate/beep to notify regarding such smiling individuals around them. It will assist them in gaining insight into social connections.
---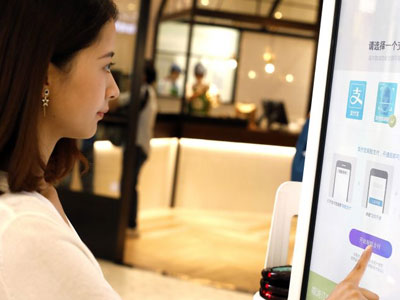 6. Secure Transactions and Online Purchases
Online purchases & transactions at retail outlets possess a greater threat with the increasing number of cybercrimes or frauds. Thus, an e-commerce Giant Alibaba & its payment service AliPay facilitated their consumers to pay securely by simply scanning their face through facial recognition software. In China, Ant Financial firm allows consumers to make payments for their meals using their face.
---
7. Student's Attendance in Schools and Colleges
Apart from making education institutes more secure, the face recognition system assists in recording attendance of students efficiently & rapidly. Many issues like buddy punching, inaccuracy, time-consumption, etc. were attached to the traditional method of marking attendance. But, after Professor Shen Hao of the Communications University of China developed a facial recognition technology, students' attendance can be recorded precisely in a few seconds.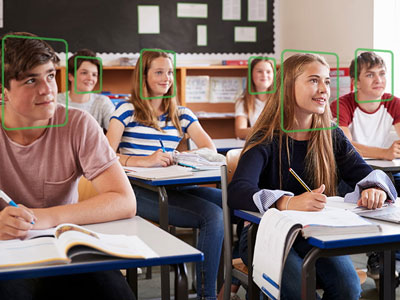 ---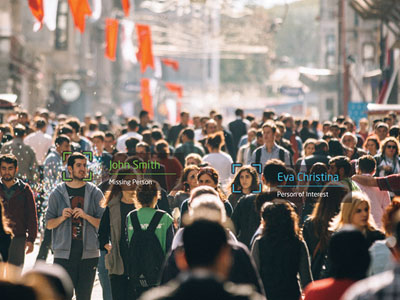 8. Find Missing People and Pets
Face recognition acts as a powerful tool for law enforcement in finding missing people or pets from various public places like retail stores, malls, airports, or likewise. This technology proves to be beneficial in searching the missing kids or survivors of human trafficking. For instance, in India, around 3000 missing children were found out using this groundbreaking tech.
---
9. Playing Part on Vacations
The Disney Cruise Ships, on some of their cruise, allows photographers to wander throughout the ship during the entire vacation to capture pictures of passengers. The pictures are then sorted using facial recognition software to the same set of travelers. The passengers can, later on, collect their images from self-service kiosk machines using their Disney ID without wasting a single moment after searching their pictures among the entire list.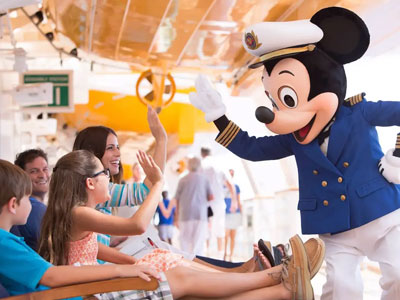 ---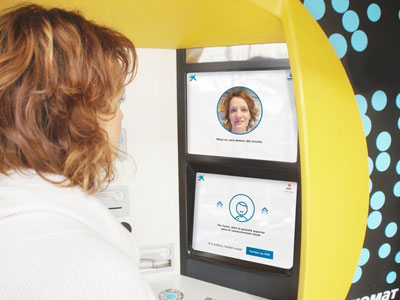 10.Identity Verification at ATMs
The face scans will soon be replacing the ATM cards since it deems a robust individual identification tool. It acts as an extra layer of security as it verifies the identity of ATM cardholder through his or her facial features. ATMs deployed with face recognition are being utilized successfully in Spain, China, and Macau.