In the first decade of the 21st century, the groundbreaking cloud technology has obtained its due popularity. Cloud-computing enables a user to instantly access the shared configurable digital assets like servers, networks, applications, storage, & services from any place at any time.
An increasing number of businesses and organizations have started integrating their biometric identification systems with cloud platform following great convenience, sheer ubiquity, and many other significant benefits it brings.
Why the biometric authentication system should be integrated with the cloud?
A nation's identification system is the cornerstone for efficient delivery of private & public services to the citizenry. With the proliferation of biometric technology, countries have started instigating biometric-based identification systems to uniquely identify an individual based on his/her physical traits like a fingerprint, IRIS, or facial images.
Emerging necessities to make a biometric identification management system more opportune, universally accessible, and reliable to store a large chunk of data is catalyzing the need for private corporations and public organizations to move their biometric ID system onto the new-generation cloud technology.
The growing impact of mobile devices in the digital landscape is spurring the phenomenal growth of cloud-computing in the biometric authentication/identification management system, and developing a robust, scalable, and ubiquitous cloud-based infrastructure.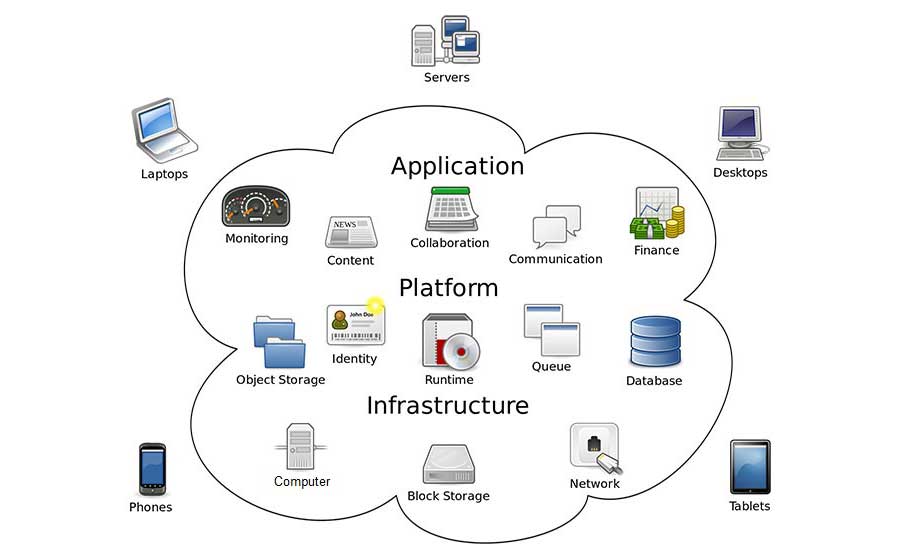 Consequently, a cloud-enabled architecture offers a secure, flexible, and cost-efficient data management & storage solution. Some of the key factors driving the integration of cutting-edge cloud technology with biometric identification management system are:
Scalability: The system reliably works with a large volume, a variety of integrated business applications and the velocity of data — all of which steadily increase over time.
Interoperability: It provides complete standardization with all global formats and structure, and once biometric data is collected, it will be stored securely & efficiently on the cloud.
On-demand environment: Cloud services can be accessed easily at any time and any place in the world.
Network-centric: Available on any network connection and device.
Data sovereignty: Biometrics over the cloud ensures data sovereignty, which is essential for a growing number of organizations.
How does it work?
A biometric identification system integrated on the cloud platform enables governments, private firms, businesses and fintech with more feasible and on-demand secure space for the mobility of their data all over the globe.
The functional modules are divided into three layers, as represented in the figure below: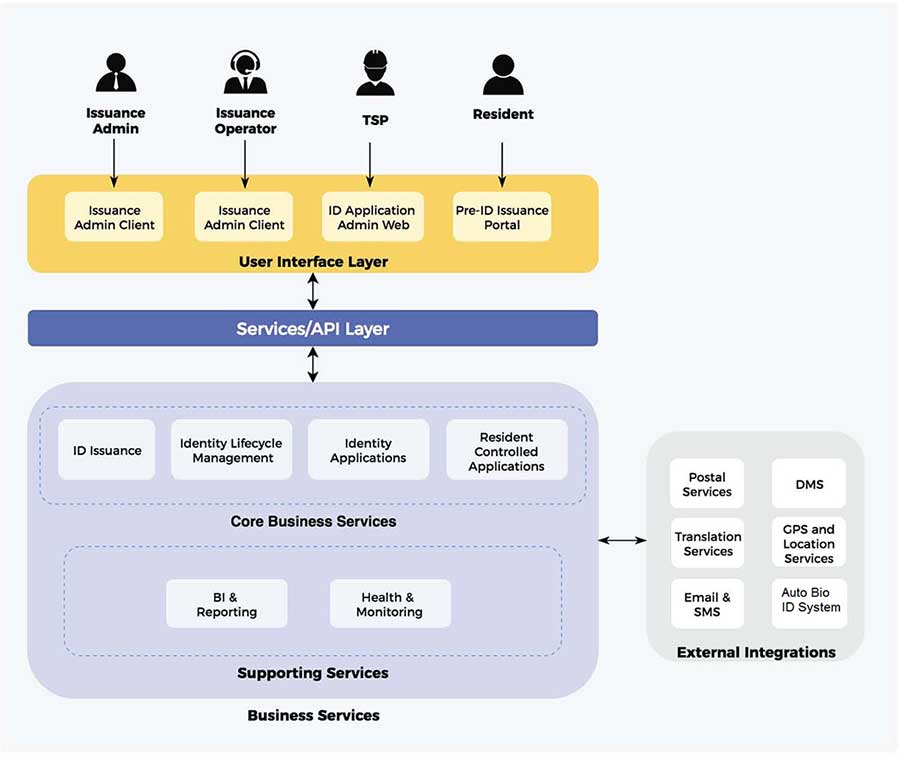 User Interface Layer
Service/API Layer
Business Service Layer (also includes external integration)
In the first layer, biometric details of a user are captured efficiently via biometric scanner devices. The system then communicates with the core business services and supporting services hosted in the cloud through an API and sends an encoded image to the parallel processing library that provides functionality for the cloud service. The transmitted biometric details are processed rapidly in the cloud.
Perks of Employing Cloud-Based Technology
Discharges the additional expenses behind hardware, infrastructure, or Apps
Allows parallel processing, i.e. several folks can work on similar databases efficiently
Rapid in comparison to the standard identification methods
Prevents the necessity for scheduling software updates and maintenance
Improved uptime
Seamlessly migrates large databases on the cloud
Biometric data on the cloud is easy-to-use, ubiquitously accessible and reduces the possibility of an intrusion
Greater security and higher accountability
Minimum management time
Highly scalable
Value for money identification management system