In today's digital landscape, enterprises, businesses, & organizations are looking for more efficient, secure, and on-the-go business approaches. Moreover, the tech-savvy users are driving the growth of portable mobile devices like smartphones, tablets, etc. which catalyzes the need for location-independent, ubiquitous delivery platforms like the cloud.
The growing use of biometric technology for identification & authentication of a person and cloud-computing for securely storing & sharing data over the internet has led to the emergence of unique & novel technology known as Biometrics-as-a-Service.
Biometrics-as-a-service (BaaS) is a model that leverages the well-entrenched practices of the SaaS model (Software-as-a-Service) that performs biometric matching operations in the cloud platform and provides it as a service.
---
Taking Biometrics to the Cloud
Biometrics technology is rapidly gaining momentum in different domains, as it utilizes an individual's biological traits like fingerprint, face, IRIS, and palm-vein images to verify his/her identity accurately. Also, cloud technology is marking a new wave of digitization by building an on-demand environment and network-centric infrastructure.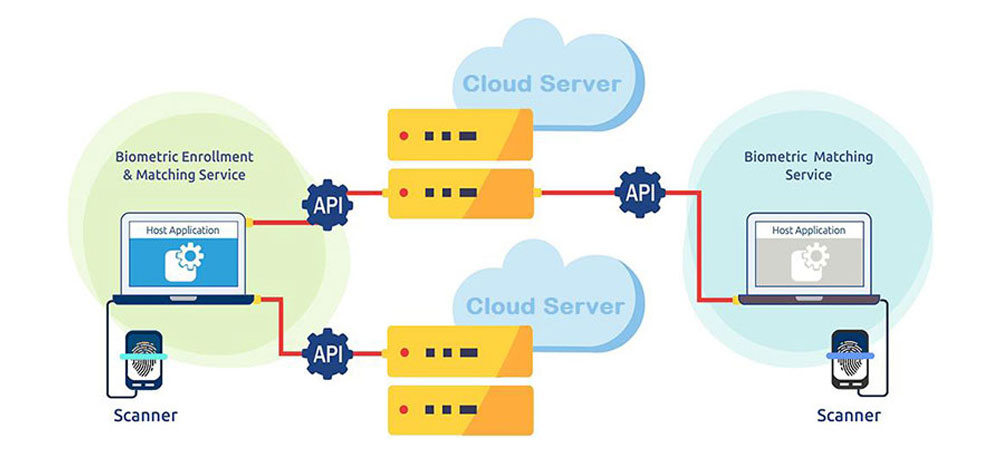 Taking biometrics to the cloud platform no longer requires building any additional software infrastructure and databases to add, store, update, or share biometric templates or information of a person. Additionally, being on the cloud, biometric services will be accessible from anywhere at any time (Biometrics-on-demand) and will be more secure than before.
BaaS infrastructure is built acutely upon the cloud platform comprising of networking, biometrics template databases, storage components, and any other kind of automation or processing components needed to identify an individual. Enabling biometrics recognition over the cloud will eliminate multiple hardware & software requirements as the only hardware it requires is biometric scanner devices like IRIS sensor, fingerprint scanner, facial , & palm-vein recognition devices.
---
Why the need for Biometrics-as-a-Service?
The traditional biometric authentication processes focus mainly only on acquiring biometric traits rather than data security. It captures an individual's biometric data (fingerprint, palm-vein, IRIS, or facial images) and converts it into templates for storage. Ensuring secure storage of biometric templates is not critical but insufficient as the biometric details transmitted over public networks can easily be copied or extracted by an eavesdropper.
Cloud-based biometric identification & authentication (BaaS) seem to be a potentially attractive solution for private and government organizations as it offers complete security and enables ubiquitous biometric authentication processes to run rapidly & securely via cloud services.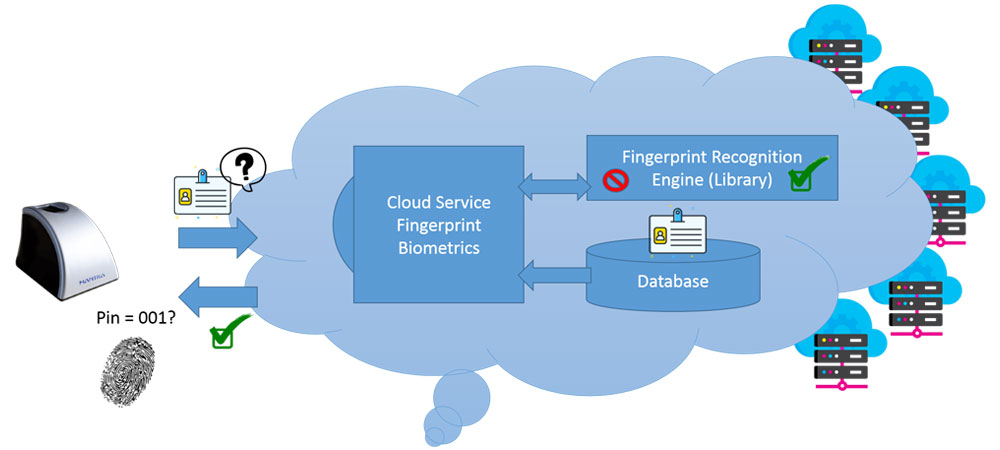 By replacing conventional password or PIN-based authentication systems with BaaS, the service providers can curb fraudulent conducts and streamline customer services without the need for any time-consuming & expensive resource-intensive software processing.
Also, utilizing biometric recognition as a service over the cloud, an authenticator can efficiently access biometric cloud infrastructure by simply connecting the biometric identification device with the cloud application.
---
Benefits of BaaS Technology
Rapid deployment and quick integration
Highly scalable as it is simple to scale up or scale down the facilities
Can be accessible from around the world from anywhere and any time
No need for any in-house or special IT infrastructure
Highly secured as the biometric data is stored and accessed from the cloud
Eliminate paper-based registers & logs, which automates and digitize business processes