Facial Recognition Redefining the Customer Experience in BFSI
Facial recognition has been gaining prominence in multiple business sectors/verticals across the world with the banking & finance sector significant. Over the last decade, the world has witnessed a huge shift and utilization of groundbreaking biometric technology in the BFSI sector.
With the onset of a new decade by early 2020, the BFSI sector moves beyond the eKYC from biometric fingerprint identification/authentication to facial recognition-based Customer Relationship Management, taking CRM to the next level.
Here are five ways to redefine the customer experience in banking & financing industry with the state-of-the-art facial recognition technology:
---
1. A great marketing tool
In a digital world, the facial identification algorithm holds the potential to be integrated with any video surveillance CCTV camera to recognize individuals. Facial identification algorithms when integrated with CRM systems, it helps in identifying customer's age, gender, and other demographics to market banking & insurance services accordingly.
For instance, if the facial biometrics detects a child's face then based on it, the display screen can offer information about the best policies related to children and give a virtual tour of all the information. Thus, the facial recognition tool can act as an efficient marketing tool in the BFSI sector for leveraging customer experience.
BNP launched an interactive print app that recognizes the consumer's via their facial features and overlay videos explaining various products of the bank, thereby eliminating the need for employees remembering & explaining details about all the services.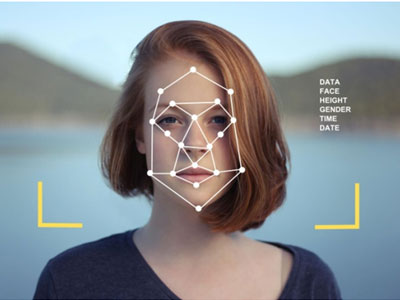 ---
2. Personalized service offerings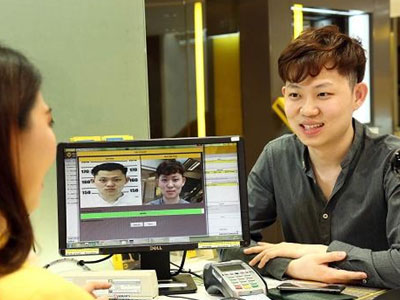 Biometric face identification is a modern-day mechanism to enhance the banking experience for consumers, especially the 'tech-savvy' millennials (young consumers). According to the study, 89% of banking consumers feel that a personalized experience is obligatory, and 94% of BFSI institutions technically incompetent to deliver it.
Face recognition is the most proficient way to accurately & efficiently recognize banking customers in person. OCBC bank scans consumer's facial features/contours to identify them for delivering personalized hospitality at their respective branches. This way, banks can make personal banking even more personalized.
---
3. Better understanding of consumer's needs
BFSI sector is taking convenience and security a step ahead by incorporating face recognition in CRM for better comprehension of consumer's advanced needs. The facial authentication algorithm can also help in leapfrogging the consumer experience by utilizing emotion recognition to know if they are happy, sad, angry, or unsatisfied with the service.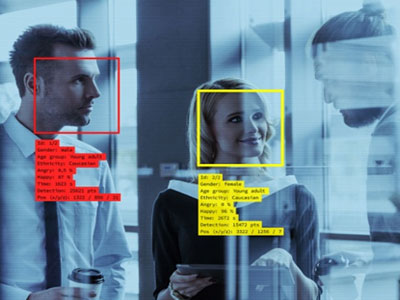 ---
4. VIP services for better customer relationship
To strengthen the relationship with premium customers, the adoption of cutting-edge technology becomes crucial. Face biometrics thus assist in enhancing service quality for premium/VIP banking customers.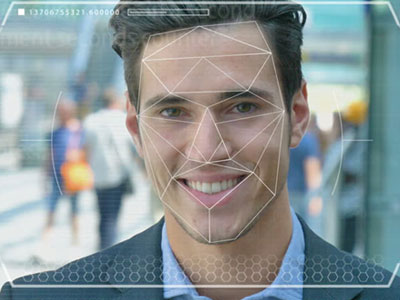 The facial recognition-based AI algorithm can detect if an individual is a premium customer or not, based on which banks & fintech institutes can offer more personalized services to them. It captures the facial features of people entering banks and matches it with a pre-existing list of VIP/premium customers. Thus, VIPs can be personally greeted by their name and managers can reach out to them at earliest, helping banks to improve VIP loyalty.
---
5. Bring online & offline experiences face to face
Connecting the new-age biometric facial recognition technology with the prevailing CRM system will not only be able to create an engaging offline & online banking experience for consumers but also will be able to provide advanced security with a lot of interactive features.
Mantra's biometric-based AI algorithm can provide assistance to banks in offering convenient and secure customer service at ATMs using machine vision. Whereas deploying it in mobile phones allows individuals to securely login to banking & finance Apps.
Taiwanese Bank - E.SUN has created ATMs that allow consumers to make secure cash withdrawals through facial recognition.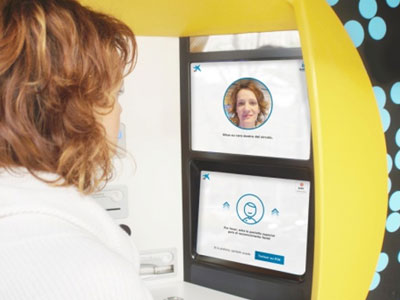 ---
To know the utilization of facial biometrics apart from banking & fintech sector click here.